Jumpstart Your Business with a Perfect Logo Design
1M+ Happy Customers, Get a Logo Ready in 2 Minutes!
How Can I Create a Professional Company Logo?
To create a company logo design, use our top-of-the-line free logo maker tool and follow these simple steps.
01 step
Enter Company Name
Start creating a free company logo design by entering your brand name in our logo creator. This will customize logo templates and allow you to view your business logo design as it will look when you download it. If you don't have a company name yet, no problem! Our logo maker will display logo designs with standard text.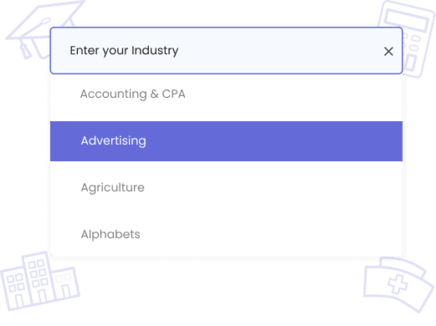 02 step
Select Your Industry
Select an industry for your business or brand. If you are unsure, go to "Browse" in the top navigation to view the type of logos your business needs. Since all our logo designs are designed according to industry styles, and trends, our free logo creator will help you view company logos created specifically for your business type.
03 step
Pick a Logo Design
Browse through thousands of free logo design templates created by our professional logo designers. Pick a company logo design from our logo generator that you love, and start customizing according to your brand style. You can even pick multiple logo designs by clicking on the "heart" icon on the logo to add to your wish list.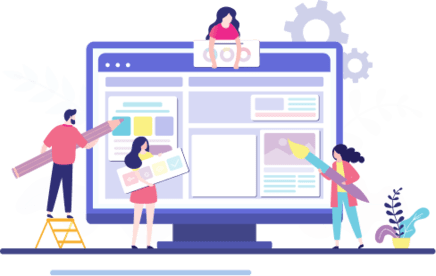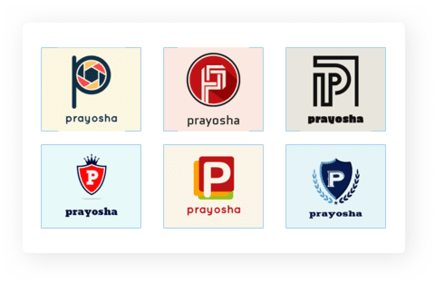 04 step
Customize Your Logo Design
To create a company logo for free, use the different tools in the logo creator studio to customize text, colors, and slogan. You can even change the icon, gradient, and opacity of the logo design. And if you don't like what you have created, start over with another logo design for your company brand from the database.
Education Logos
From monogram to shield, graduation cap, pen, pencil, children and books, you'll find outstanding logo designs for your education institution, schools, college and university. Just select the education logo design that is right for your academic brand to start customizing.
Explore all
Construction Logos
Whether you need a construction company logo design, or for your contractor business, we've got symbols like buildings, structures, and heavy-duty vehicles, ideal for your business logo. Find plenty of choices of construction logo design templates. Get started with our construction logo maker.
Explore all
Fashion Logos
Looking for a little va-voom in your fashion logo design? We've got handbag, apparel, shoes, hat, and clothing logo designs, as well as woman and man in profile and silhouette symbols to entice your clientele. Get started with our logo maker to customize your logo design now!
Explore all
Real Estate Logos
Do you fancy gable roof, office skylines, or abstract house logos for your real estate brand identity? Buildings, roofs, villas, farmhouses and many more types of real estate logos are our logo designers' specialty. Find the right logo design to go with your real estate brand now!
Explore all