10 Reasons Why You
Need A Logo
Can you identify some of the most popular logos in the world like Nike or McDonald's? Probably, yes. You might even be a loyal customer and buy shoes or clothing items from the sportswear brand regularly. One of the biggest reasons behind the popularity of the company is its iconic swoosh. Similarly, the fast food chain has also gained global recognition for its minimalist yet meaningful logo. If you think about it, people tend to notice the brand symbol on the packaging, websites, social media pages, and other print materials before other elements.
Without one, you might find it very difficult to reach out to your target audience and create awareness. To avoid any confusion, business owners need to focus on getting a logo designed before anything else. Whether you are setting up an eCommerce website or looking to launch a brick-and-mortar store, the logo is one of the first things that you should work on.
If you are still confused about why you need a logo, here are some of the reasons that might help you make the right decision.
1. Create an Identity for
Your Brand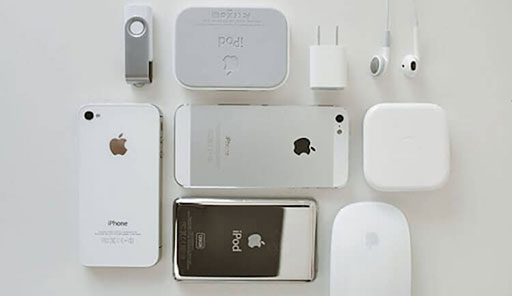 This is the first reason that you should consider when thinking about getting a brand icon. Most people tend to recognize businesses and their products or services from the logo design. Take the example of any recognized brand here. Apple is known by its half-bitten symbol that adds value to its products. With a relevant and impressive brand symbol, you can create an identity that connects with the consumers instantly.
When you are looking to design a logo for your business, it's important to consider all the elements or factors that can make an impact on the target audience. For instance, think of colors or fonts that can convey your industry or specialty from the first look and appeal to potential customers as well. If your business is associated with the financial sector, then you should incorporate hues of blue, green, earthy brown, or neutral colors. You can choose clear-cut and modern fonts that make a strong impression on the viewer on business cards, stationery or the website. just like what these virtual assistance service websites did with their logos.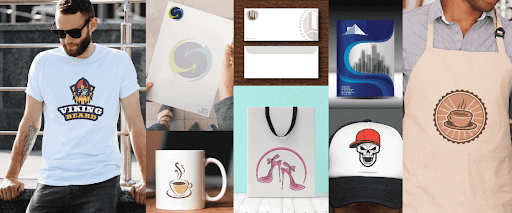 Source: logodesign.net
Now, you can also experiment with the elements and add a pop of color with yellow, orange or red. In the end, it's about how the logo design appears to the target audience and what they think of it. As a startup or small business owner, you can consider using a logo creator tool to generate an impressive one for your branding campaign.
2. Social Media
Awareness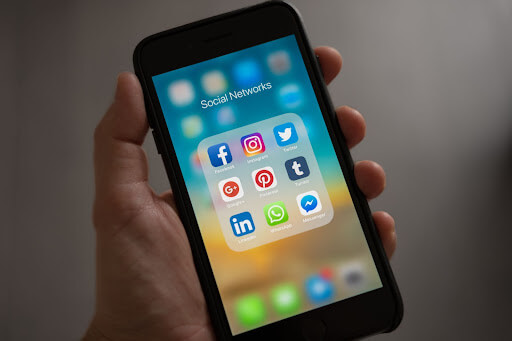 Photo by Tracy Le Blanc
In this day and age, social media is one of the most important tools for marketing. It's essential to create a strong profile that helps raise awareness among a wider audience. This way, you can maintain brand consistency in the long run as well. Since there are a lot of brands that sell via social media pages on Facebook and Instagram, you need to make an impression with the profile. It should have your logo as the display image and a well-designed social media header if required to highlight special offers or best selling products.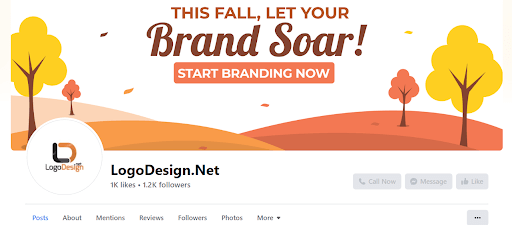 Source: Logodesign.net
The brand icon is most likely the first thing that people will notice on your social media account. So you should get one design that gives them an idea of your expertise and authority. A lettermark or abstract icon can work very well for social media platforms. You can also choose a wordmark or pictorial to grab the attention of visitors who are browsing the page. A relevant logo can establish credibility on social media networks and boost recognition.
It can also help your brand connect with a younger demographic of consumers, mostly, shoppers who are looking to buy from small businesses or startups.
3. Highlights Brand
Message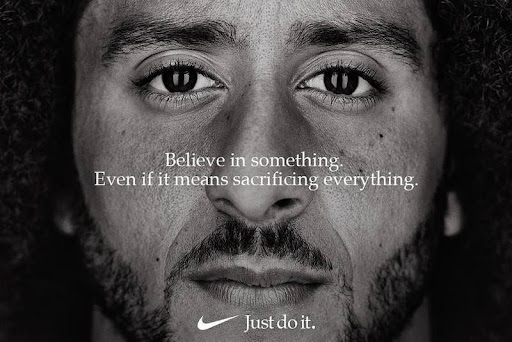 Source: Smart Insights
From the beginning, you should focus on conveying your brand message and values. A memorable logo can highlight your mission or purpose and get people thinking as well. Take the example of how Nike has made a global impact with its values or mission statement. Consumers everywhere can relate to the message of innovation and inspiration promoted by the sportswear company. The minimalist symbol tells people what the brand believes in.
Your logo can make it easier for potential customers to buy your products or book a service. If their values align with a brand's, they might keep coming back later on too. By drawing attention to the brand message, you can build loyalty and stay relevant for a long time. Visual elements of a logo such as fonts, typography, shapes or imagery can showcase the message or mission in the best way possible. For example, you can instantly catch the eye of a viewer with powerful colors like red, blue and black.
Red represents energy and excitement while blue conveys reliability and strength. So if you incorporate such tones in the logo design, you can tell people that your business is trustworthy and delivers on the promise.
4. Differentiate from
Competition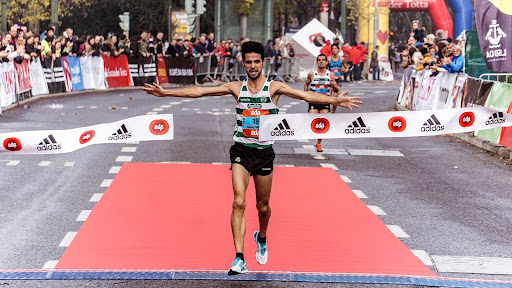 Source: RUN 4 FFWPU
This is one of the biggest reasons why you need a logo. Since there are so many similar brands or businesses in each industry, people tend to choose their options carefully. Your company logo is how they can differentiate the products or services from competitors and identify the brand. It's incredibly important to get one that is unique and can generate interest among the target audience. The brand symbol tells people how your brand can help solve a problem for them and why they should invest in it.
Before you start working on the icon, take a look at the competition. Research the elements that they have used in their logo designs to get an insight into what works within your industry. This will help you create a brand symbol that lasts for years and sends out the right message from the beginning. Once you have an idea of competitor logos, you can avoid designing a similar one.
5. Shows Industry or
Niche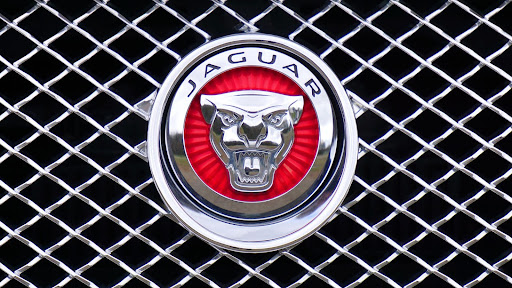 Source: RUN 4 FFWPU
As mentioned above too, the logo can showcase the niche and expertise instantly. For example, a restaurant logo or bar logo can have handwritten fonts and bright colors such as red and yellow that highlight the industry. This way, the target audience can easily understand what the brand or business has to offer. It helps simplify the decision-making process for potential customers as well. You can also prevent any kind of confusion about the brand too.
The logo highlights the industry and helps people trust the products or services. It will also be included on the website, on social media pages, and in branding materials like merchandise. So you should get one that tells potential customers how the products or services could be useful for them. If you choose to design a minimal logo and modern brand symbol, it might show your expertise in tech or eCommerce. Similarly, an illustration logo or elaborate imagery could highlight an industrial niche like cleaning logos.
6. Establishes
Authority
You might find it difficult to establish authority in your field without a well-designed logo. Consider the example of the most recognized brands here. Tiffany and Co. for instance are considered an authority in jewelry design and their wordmark has also helped them gain that recognition. The unique font and soothing blue color have made it easier for the company to create a name in its industry. Most consumers will look for the logo on product packaging or when visiting the website. With an attractive icon, you can convince people that your brand is the authority whether with a fashion, home improvement, or construction logo design.

Source: lowes.com
Consumers can trust the business easily and recommend it to their followers, friends or family members as well. A logo is at the center of your branding and promotional strategy. When you are looking to reach out to the target audience and attract them to your website or store, you need to make the right impression with your logo. Once people have an idea that your business has an improved product or service to offer, they will be likely to choose the brand over other competitors. If you're aiming to enhance the authority and professionalism of your brand, consider using a logo generator to get a new logo that truly represents your brand's essence and mission.
7. Brand
Experience
If you think about it, logos can create an experience for customers. When you look at the brand identity design of a company such as Chanel for instance, you think about the value that the products bring in. This is about giving an experience to customers that they might not be able to find with other brands. The logo helps attract people to the business. A modern and clear-cut icon for a fashion company can tell potential customers about the quality of service, products, and brand experience.
It will influence their perception of the business and make it easier for them to remain loyal to it. Illustrative logos also help viewers decide what they can get by investing in a brand's products or services. They can create nostalgic or positive feelings that might remind customers of a good experience or time. So it's a good idea to design a logo that connects with people emotionally and stays in memory for a long time too.
8. New Age
Marketing
Today, virtual and augmented reality has become quite popular. Brands are using new-age technology to market their products or services to younger consumers. You need a technology logo to promote your brand with such technology and boost recognition. The logo can help your customer base find your business in the metaverse for instance.
9. Boosts
Sales
This is one major reason why you need a logo. With an attractive logo, it's easier to convert potential customers and increase sales in a short time. Your logo is featured on merchandise such as t-shirt designs, mugs, and backpacks. It will also be incorporated within digital branding. When people can recognize and identify the symbol on various mediums, they will be likely to check out the products or services as well. This can generate interest among potential customers and boost organic traffic to the website or eCommerce store.
In the end, it results in higher sales and conversions. The logo makes your business appear credible in the industry. When people believe in the quality of a product or service, they might recommend it to others as well. You could also find it easier to get positive reviews or feedback. These are all factors that can boost your sales and help generate more revenue.
10. Brand's
USP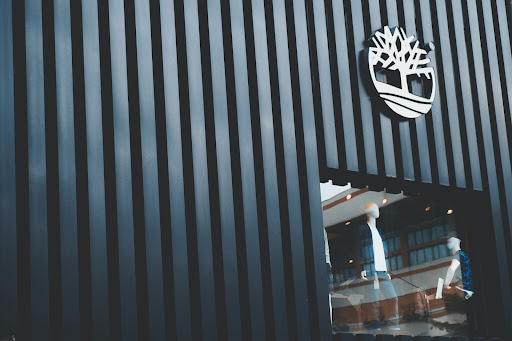 Photo by Henry & Co
When you are looking to launch your business in any industry, it's crucial to highlight a unique selling point (USP) for potential customers. Your logo can help showcase how your brand is different from competitors and can solve a problem for them in the best way. The tagline, icons or shapes and colors are all elements that highlight a brand's USP. Take the example of logos such as LO'real and Timberland.
The logos instantly tell people why the brands are unique and how their products offer a better experience than others.
Wrapping Up
These are some of the most important reasons that you need a logo design. If you are thinking about starting a business or setting up an eCommerce platform, then it's a good idea to work on your brand symbol before anything else.