How to Design a Fashion Brand Logo
the Professional Way
In case you want to start a fashion store business, you are probably searching for a fashion logo that will set your brand ahead of the competition. You have downloaded and even purchased a few fashion logo maker tools, and all you need is some inspiration to get started.
Of course, you know that having a successful clothing store is not all about providing a broad selection of the most attractive shoes, accessories, and apparel. Your brand's unique visual identity is as important, and it starts with a simple, attractive, and well-designed apparel and fashion logo.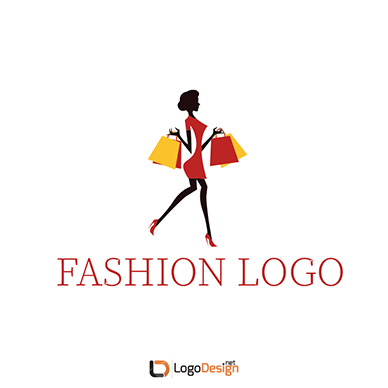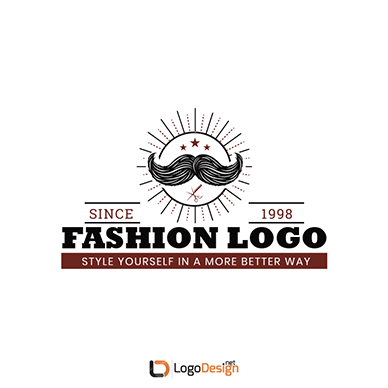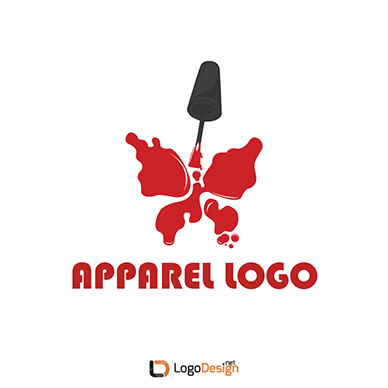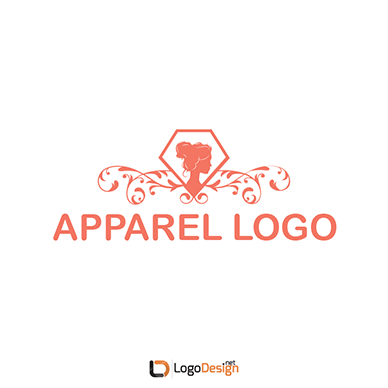 Is a Fashion Logo that
Important?
If you thought that the simple apparel logo you see on the clothes you purchase is not important, you are wrong! Look – a boutique logo is the first thing a customer sees when he visits a clothing store. Therefore, it is a critical element that sells your brand to the world. With a unique dress logo, clients will remember your brand whenever they want to update their wardrobe, or when they want to refer someone else to a clothing store.
When creating a fashion gallery logo or any other logo design that will be your brand's selling point, make sure you make the right impression and separate your brand from the competition.
Creating a Unique
Fashion Logo
Designing a logo is a critical process that demands time, energy, and resources. However, you might spend all the time in the world and utilize loads of resources, but if you don't get the design of your lifestyle logo right, rest assured it will be worth the effort and investment.
Since your clothing business is an integral part of your life now, you need to give it the best, and this includes ensuring it has the best logo the modern market can offer. Before you start though, below are a few tips that will help you create a trendy fashion logo that will enhance your brand's visibility:
Stay Away from too Many Special Effects
In case your fashion or apparel logo needs hundreds of special effects to look good, then the design itself is a problem. A well-designed fashion logo doesn't entirely depend on special effects. One of the tips you should keep in mind during the design process is to keep it simple. As a rule of thumb, your logo should look as good in black and white as it does when colored.
Even if you have to use special effects, use moderation as seen in this logo and similar girl logos.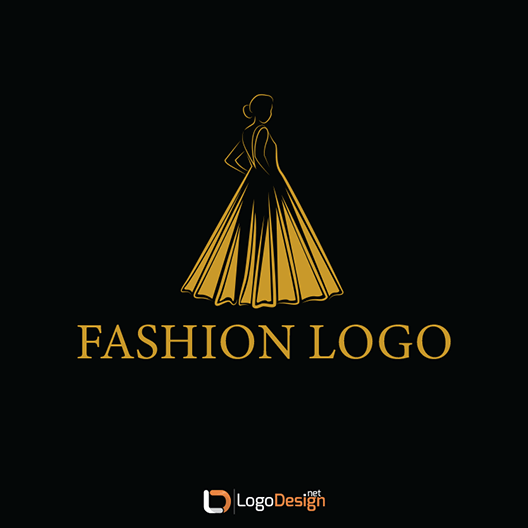 Avoid too Many Colors
Using too many colors in your apparel brand logo design is a sure way to confuse your customers. Also, a logo of this nature will not communicate the brand's message effectively. When you use a few colors (especially your organizational colors) and the right font, you will go a long mile in creating a logo that actually converts!
Look at how well colors are blended in this textile fabric logo: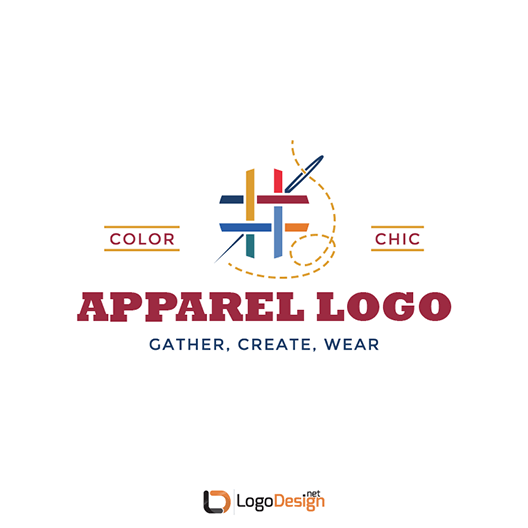 Don't Copy!
Over the years, many companies have sparked controversy for copying other fashion brand identity designs. Some of the known cases include NBC and ETV; Quark and Scottish Arts Council; Airbnb and Automation Anywhere, and many more. This has adversely affected the reputation of the companies accused of copying, and this has prompted some to change their design altogether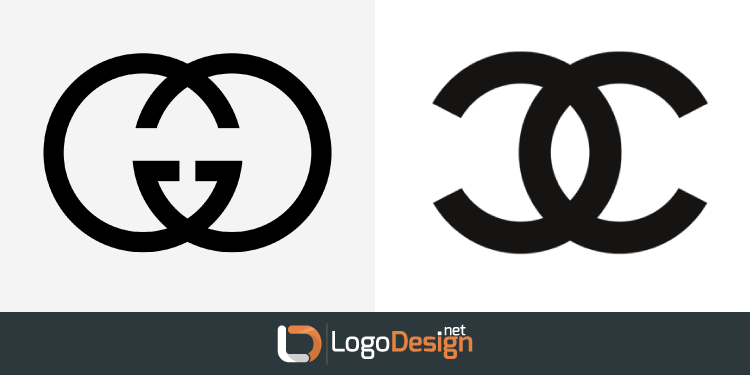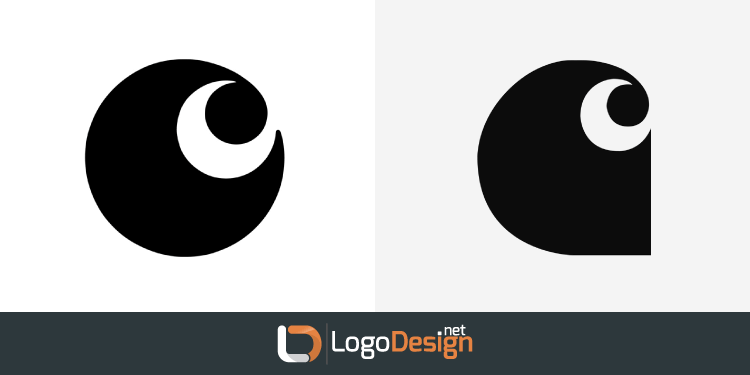 Copying another brand's logo will not only look unprofessional, but it might also land you on the wrong side of the law for breaching intellectual property rights.Therefore, even if you find a nice fashion logo png on the 30th page of Google search results, DO NOT COPY!
If your goal is to have a unique brand identity for your company, stealing, borrowing, or copying the basic idea or shape of another brand's logo is the biggest mistake you can make.
Use Vector Graphics
You can use many platforms to create your men's fashion logo or any other fashion logo, which we shall look at later in the article.
However, all logo design programs are not made equal. There are those that only allow you to use clip art to create your design, and they can be detrimental to your brand.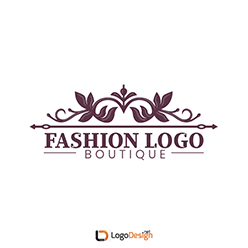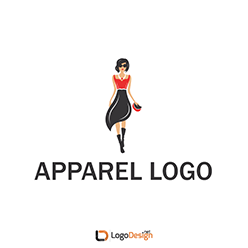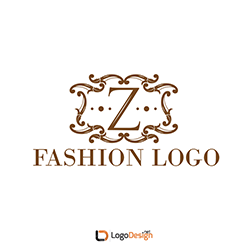 Whether you need a fashion show logo or logo for a couture brand to use in all your business' documents and media, consider using vector graphics. Programs that allow you to use vector graphics such as Adobe Illustrator and Coreldraw ensure that your logos don't lose consistency when resized.
You can save your fashion logo in different formats including:
PNG- PNG files are used for all digital purposes. If you need digital images with transparency and that can be used in any background, this is the ideal format for you.
SVG- SVG files are made using mathematical formulas and not colored pixels. Only save your logo in PNG format if you want to send it for print.
EPS- EPS files are vector-based, and are often used for editing and printing purposes. It is important to save your fashion logo in this format so that you can make changes whenever you want.
PDF- PDF files are often used for document purposes. You can use this format in clothing, stickers, and in an array of print materials.
Think out of the box….Well, or without a box!
You don't have to create a logo that resembles that of Nike or Ralph Lauren for you to sell. When designing your logo, let your creativity flow. Compile a wide range of concepts and work on those you believe will best suit your needs. Create several designs, think about your business, and select the one that will make your prospects forget about your competitors and only focus on you.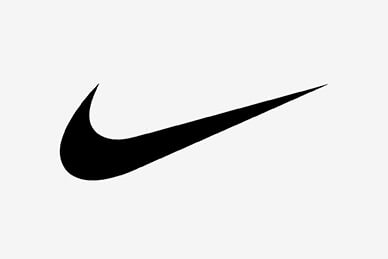 Don't use visual clichés
One of the reasons why some fashion brands fail is because they use visual clichés. Avoid some symbols such as Nike's Swoosh, which has been used by thousands of brands worldwide. As mentioned earlier, let your creativity flow! If you feel you are not creative enough, download several boutique logo templates and try to play with symbols provided to suit your requirements. Also, use unique symbols that represent things you sell, such as beauty products, handbags logo images, diamond rings, ties, glasses, hats, suits logo designs, and more. Don't use icons that have been overused by hundreds of other brands.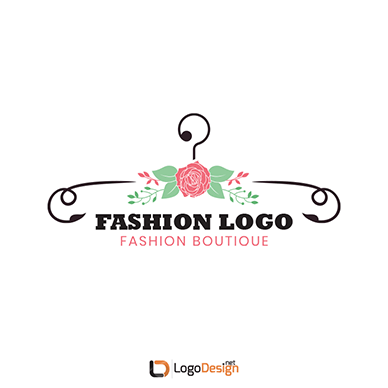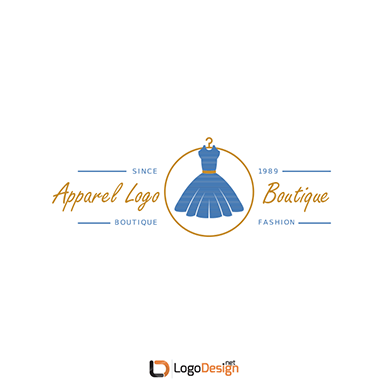 Use your Own Typeface
Some typefaces are often overused, and using them could be detrimental to your brand. For instance, if you sell colorful apparel or accessories, you might be tempted to use Google's typeface. Even though these two businesses are not related, anyone who sees your logo will tell where you got the typeface from, and this creates a perception that your business is not unique.
By following some simple typography rules for graphic designs, there is no reason why you shouldn't use your clothing logo design maker to create a logo that will spice up your branding efforts!
Below are some of the best typeface logo ideas that can motivate you to create your own in the best way possible: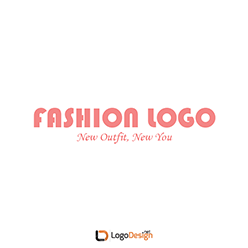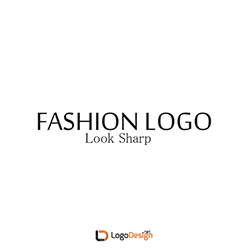 Creating a Great Fashion Brand Logo
in Easy Steps
Now that you know what you need to do to create a fashion logo, the next step is to start the design process. Below are some of the steps you need to follow:
Find an Icon
Your fashion logo maker might have hundreds of icons to choose from, but if you need customized solutions, there are many platforms you can download royalty-free icons and upload them to the design software.
Before you download an icon, ensure it is related to the fashion industry. If you are selling men's wear, for instance, ensure the icon features men's silhouettes. This may include ties, glasses, and many more. Similarly, ensure the same if you sell women's clothing. Women clothing logos may include icons such as shoes logos, heels logos, handbags, dress, hat, diamond logo designs, and much more!
Men's clothing logos can include icons such as glasses logos, belts, suit logos and any relevant accessories or apparel you deal with.
In case you deal with kid's wear, animal and pet logos might work great for your design. In case you can't find the best icons to use on your logo regardless of the type of accessories you sell, cute animal like a monkey logo, sheep, cat, chameleon logo or even dog logo icons might be a great choice.
If finding the right icon is proving to be a vicious cycle, try doing what most brands do – using text logos with attractive hand-written fonts and carefully selected typeface.
Regardless of what you choose to use for your logo, ensure it displays some level of uniqueness, and it sets your brand apart.
Select a Nice Color
Color can make or break your logo. Color selection in any logo design is an uphill task. Sometimes, you might need to involve a professional designer to ensure you don't choose colors that will compromise the simplistic nature of your trendy fashion logo.
In case you have neat organizational colors, you can incorporate them into your logo design to make it more effective. Don't forget that logo color has the power to evoke certain emotions and set a certain mood. Therefore, find a color that reflects your brand identity in the best way possible.
Select the Right Font
Just as color, the font you choose for your fashion logo is very important. Font influences the visual perception of your logo. It determines how memorable and legible your message will be.

To choose the right font, you need to consider:
Legibility- apart from being visually attractive, your font should be readable across different backgrounds. Therefore, ensure your font will be visible in business cards, badges, website headers, letterheads, social media pages, and any other media your business uses.
Balance- choose a font that will complement the size of your icon. For instance, if you have used a large icon, select a thick font such as Europe or Garamond. In case you have used small fonts or none at all, play around with different fonts and use your creativity and imagination to choose one that will work best for your store.
Minor Elements- for the best results, you need to be extra careful with minor elements. This means that you ignore fancy fonts since they are always hard-to-read and confusing to your prospects. At the sametime you can tweak some fonts to make them unique for your brand. Take your pick.
White Spaces are Important
You might create an amazing logo design, but it will make little or no sense if no spaces are left between the icon and text. Ensure there is some whitespace between these two elements to pass your message across with ease. However, don't overdo the spacing, unless you deliberately want to make elements look isolated.
Finalize Your Design
From the steps above, it's clear you don't need to have a degree in graphic design to create a perfect logo for your clothing business. With a bit of imagination and creativity, everything is possible. You can save your logo in different formats because you will need it for different purposes.
Below are some amazing fashion logo designs you should borrow a leaf from:
How to Choose the Color of
Your Fashion Logo
More often than not, the clothing logo design free template design you download will give you an idea of the colors to use for your fashion exhibition logo or any other fashion accessories logo you intend to create. Nonetheless, you may need to use other colors you feel will represent your brand better. Multiple studies reveal that the right color can enhance a client's brand perception. It can also evoke the right emotions and help you enhance your clientele base.
Successful brands use the whole color palette to design their logos. This means that there are no standard color solutions that can be used across the board. Before you choose the perfect color for your logo, you need to understand the specific psychology of every color used in logo design for the fashion industry.
In the section below, we will focus on the most common colors used in the fashion industry. Read on!
Yellow
When you see yellow, you see encouragement, amusement, positive vibes, and fun. This is what this color is all about. It is a powerful source of creative thinking, but if overused, it can be tiresome. Yellow is action-oriented and doesn't evoke any passionate or aggressive connotations. In case you want to spread joy to your prospects, this sunny color will be an effective addition to your logo. Nonetheless, make sure it is used with utmost moderation since too much of it can cause fatigue.
Here is an example of an appealing yellow fashion logo: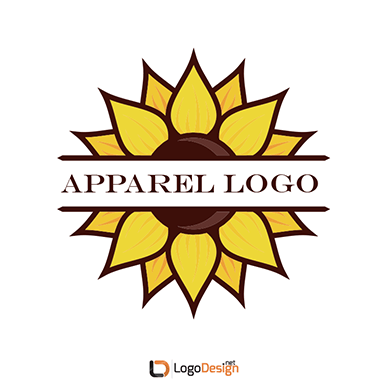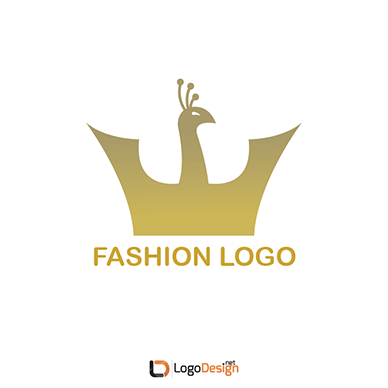 Red
Even though red is often associated with danger, it also symbolizes strength and greatness. It excites the nervous system and evokes a broad array of emotions. Depending on how you use it, it can evoke passion, fear, aggression, love, or passion. Using red to attract the eye is a great marketing trick. It stimulates shoppers by creating an urgency to the most essential parts of the product. This prompts them to take physical action. This is a color you certainly need in your fashion logo!
If you want to trigger strong associations and push your target market to decisive action, this is the best color to use. But remember, it could highlight some undesirable emotions. Therefore, use it with caution!
Here is a good example of a red logo that can attract attention: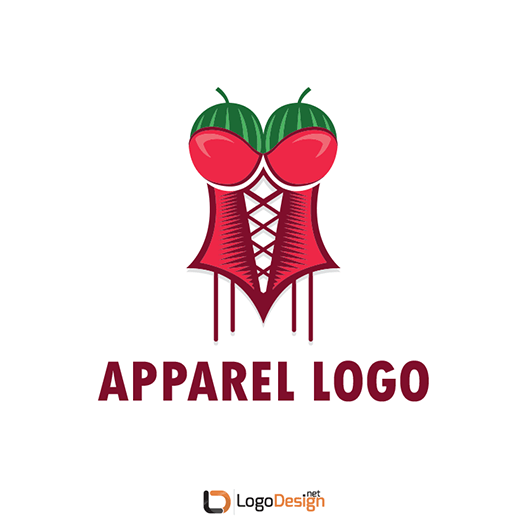 Orange
The orange color palette is located between yellow and red and is one of the most used colors in fashion logo design. This color combines the psychological connotations of the two colors; thus, it's one of the most powerful colors to consider. Orange creates a synergy in the atmosphere, and using it in your logo could make your customers perceive your brand as energetic and create the associations you are looking for in your branding efforts.
Here is an example of a logo with some touch of orange that shows optimal stylishness: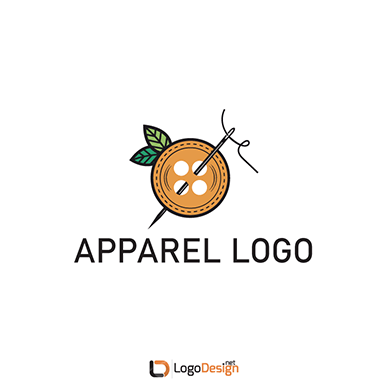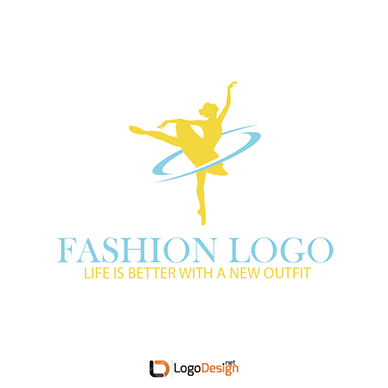 Blue
Blue is regarded as a cold color since it's the color of water and the sky. It is capable of soothing, and can also help people focus. It is regarded as a color of honesty, calm, and confidence. Even though this color might not spur clients to decisive action, it is integral in building trust. Therefore, if you need to create a clothing brand with a flower logo, you can use some blue shades, which will help you a great deal in building customer trust that will last for years.
Nonetheless, you need to know that blue is considered mundane for the fashion industry. It can trigger negative feelings of disaffection, depression, predictability, and coldness. To make the best out of it, make sure you use it alongside other colors. You can work with a designer to help you place this color in the best way possible for desirable outcomes.
Below is a blue logo you can use for motivation when creating yours: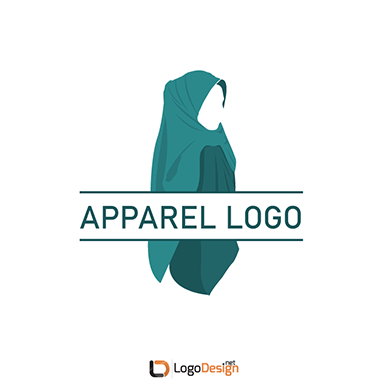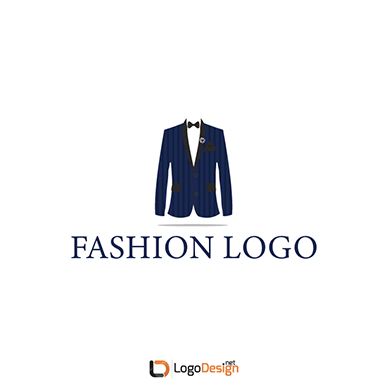 Violet
Not many people use violet in their logos because they don't understand the color. Surprisingly, it is the color of spirituality, royalty, magic, and aristocracy. It is often associated with greatness and power. Nonetheless, it has soothing and noble connotations than any other color. Even though it is regarded as a cold color, it doesn't spur in action or excites the nervous system. When you use it in your logo design, it can create a perception of confidence, wisdom, and success. It can inspire respect towards your brand, and this is good news for your branding efforts! This is the best color to use in your clothing brand logo especially if you want to appeal to a younger audience.
Here is an example of a violet logo: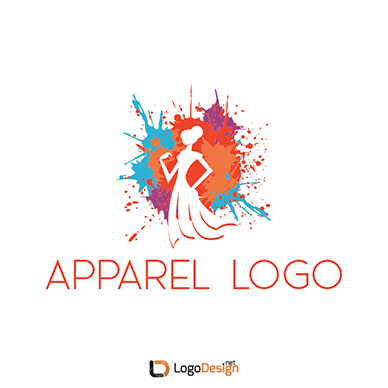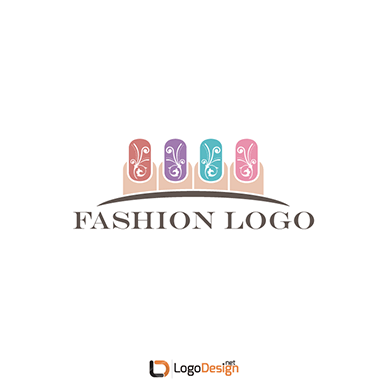 Green
Do you want to create a logo that combines nature, freshness, sport, and a healthy lifestyle? Well, you might consider using a green color. Green is not as proactive as red, not as serene as blue, and not as aggressive as yellow. In case all you need is simplicity and harmony in your branding, this is the ideal color to use! However, remember that a vast amount of this color may seem depressing, stagnating, and dull. Therefore, use it with moderation for optimal success!
What do you think about this green logo?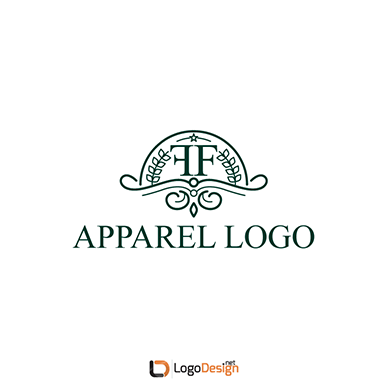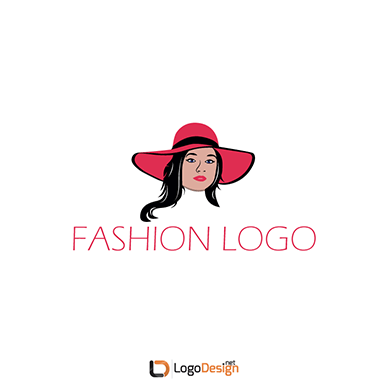 Thinking of Using
Multiple Colors?
If you are thinking of using more than one color in your logo design, you need to be careful not to create a cluttered design that will be tiring in your customers' eyes. In case your logo maker has templates, make sure you look at those with multiple colors, and see how they are balanced before creating your own.
Many online platforms can also help you in color selection including;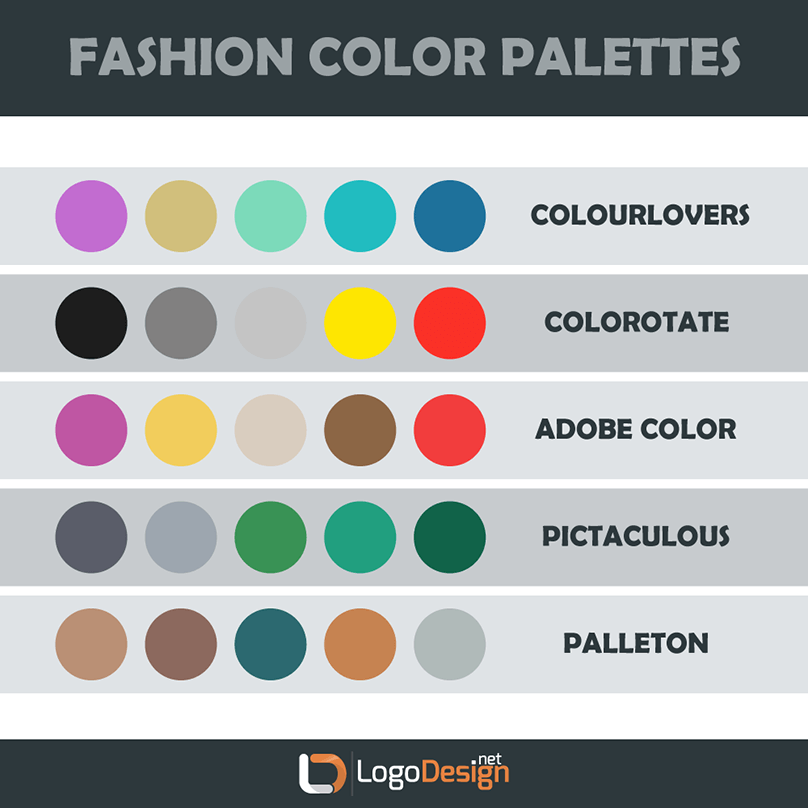 If your logo has the right colors and fonts, it creates a perfect blend of simplicity and curb appeal, making it a successful branding element.
Top Fashion Logo Design Software
to Use In 2021
Research shows that a colorful logo enhances brand recognition by 80%. By presenting brand recognition across multiple platforms, your revenue can increase significantly. By using the best logo design software, you can create a strong brand identity that can make you a market leader.
There are thousands of design tools and software available, and you don't need to spend a fortune to create the design of your dreams. Since words are an integral part of any logo design, Adobe Illustrator provides users access to more than 16,000 font types.Whether you need a jewelry and gemstones logo or a beauty logo for your apparel store, you have many options to choose from. However, all these software are not the same.
In terms of color, users can choose CMYK or Pantone pallets for accurate color matching. This program is vector-based, and you can rest assured your logo will not be pixelated when enlarged. For this reason, you can use your logo on dresses, handbags, lipsticks, shirts, suits, or even huge billboards without worrying that it will lose visibility.
The best logo maker software comes with clothing brand logo templates with balanced font pairings, color palettes, and designs. They also contain dozens of ready-to-use icons such as glasses, hats, heels, diamonds, shirts, ties, suits, handbags, dresses, and many more.
Final Thoughts
There are hundreds of software you can use to create the best fashion and apparel logos. Before using them, however, you need to remember that they will not provide you with everything. You might get the best templates to use, but you may have to research fashion slogan ideas so that you can develop the right brand message to convey. Additionally, you may need to upload custom images to use so that your logo can stand out.
With the best fashion logo design, you will doubtlessly stick out from the noise and achieve business success. Whether you hire a graphic designer or do the design yourself, use this article as a guide and you will always have yourself to thank. Good luck!
Reviewed by Zaheer Dodhia, CEO and Founder LogoDesign.net