How To Design Auto Shop and Transport Company Logos Using The
Right Elements
If you own or manage an auto shop, or if you've been hired to handle branding design for a body shop or related business, you're probably wondering about a great way to design the best logo for your business.
It's tempting to just slap a simple car graphic on the logo and call it good. After all, it's a pretty self-explanatory business, right? Do you really need to be concerned with choosing the best design elements for the company?
In a word, yes!
Famous logos for trucking companies, car repair, body shops, and other car and transport-related businesses tend to be pretty simple, but that doesn't mean that their design is just happenstance.
Why is design and choice of elements so important for this industry?
Why Auto Shop And Transportation Company Logos are a
Must
The main reason why it's important to carefully choose your elements for an auto shop logo or transportation logo is because of the sheer level of competition.
This isn't to say that individual companies get competitive with each other — though they might — but just that customers are often spoiled for choice.
There are more than 230,000 car repair shops in the United States of America alone with more being started every year.
Meanwhile, there are over half a million trucking and transport companies, with somewhere around sixteen million company-owned trucks on the road in the US.
And that's not all — there are dozens of other types of businesses that could potentially offer similar or overlapping services, from transport logistics to travel.
A logo design that helps a company to stand out from the rest is vital for the survival and growth of that business.
There's more to it, too.
The Main Point of a Transport
Company Logo
Basically, the main point of a transport company logo is to clearly identify a business and communicate to the viewer what that business does.
Because there is so much potential for overlap within the auto shop and transportation industry, this means that choosing a graphic and a type of logo is even more important.
For example, let's say that you're designing a logo for a vehicle repair shop that specializes in semi truck engines but also handles non-commercial vehicles as well. You have a choice of whether to use a graphic that centers on the commercial aspect of the work, such as with a truck image. Or you could choose a graphic that tells the viewer more broadly about the services you offer, such as this one which uses tools as the main graphic.
Another example could be for a transport company that not only uses semi-truck road transport, but offers other forms of transport as well. Even if the main focus is on road transport, it's still a valuable piece of knowledge for the viewer if the other possibilities are included in the transport logo.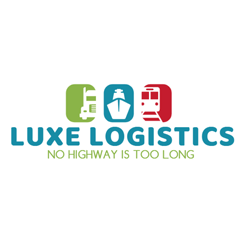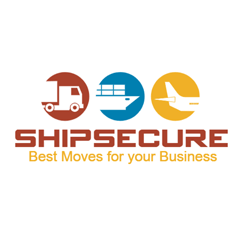 Of course, one of the most important things to remember in designing a logo of any kind is to not over-promise by including services that the company does not currently provide. Logos are only useful to the company behind them if they accurately represent the business. Otherwise, you may have a very memorable logo, but it could be memorable for the wrong reason: because it disappointed the audience!
With accuracy of messaging at the forefront of the design, how can a graphic designer go about developing a great design for an automotive workshop logo?
Let's look at five basic steps to designing a car repair shop logo.
Five Steps to Designing Auto
Shop Logos
For the sake of this article, we'll refer to designing an auto shop logo specifically throughout these five steps. But the same basic design steps can be used for designing any kind of logo, including for trucking transport, rent-a-car company logos, and even related needs like travel and hotel logos.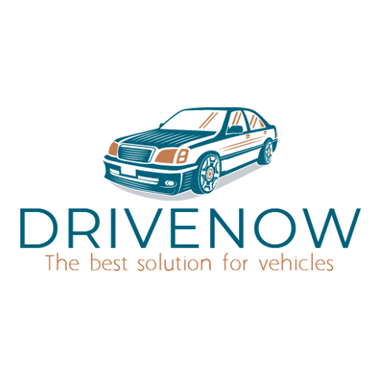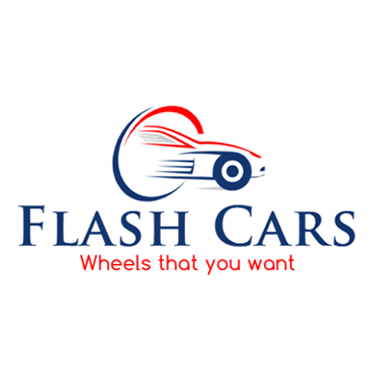 Step one:
Research the brand behind the logo. This is an important place to start regardless of whether you're designing a collision center logo for your own company or for someone else, because it plays back into the accuracy of messaging within the logo. Before you start to design, make sure you thoroughly understand the goal of the company, the services it will offer, and the audience it will cater to. It is also very helpful to think of the brand as a person, and identify the traits that the brand personality carries. Keep track of this information, compiling it in a creative brief if possible. It should be referred back to during the auto shop repair logo design process to make sure that the logo is on-message for the brand and only makes promises that will be fulfilled.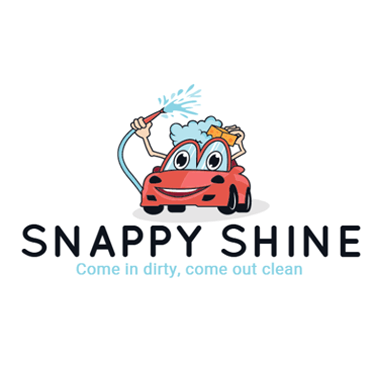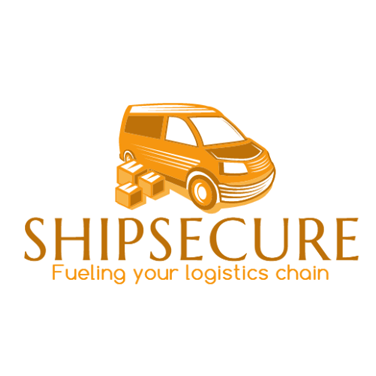 Related: Car Wash Logo Design, Van Logo Design, Motorcycle Logo Design
Step two:
Research the competition and trends within the market, looking at other automotive workshop logos.Once you have a clear, solid idea of the brand personality, identify the competitors and pinpoint how the brand differs from those who offer similar services, especially within the same geographical area. It's also smart to do some research into specific visual design trends within the auto shop and transport industries. We'll talk a little bit more about that in the next few sections.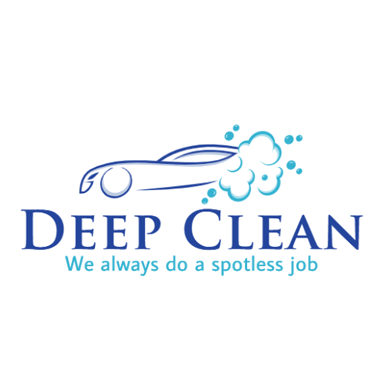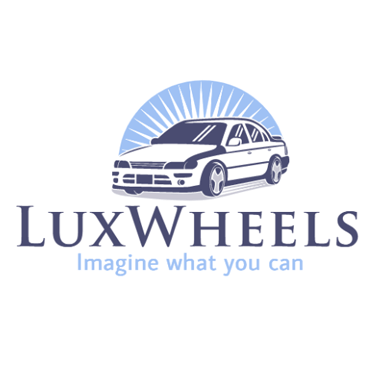 Related: Limousine Logo Design, Truck Logo Design, Car Logo Design, Race Car Logo
Step three:
Select individual elements for the logo design: color palette, graphics, fonts, and style and shape. Remember that the automotive shop logo sets the standard and style for the rest of the brand, so if any branding decisions have already been made, this will influence the choice of elements. For example, if a certain color palette has already been chosen for the company as a whole, it will be reflected in the auto shop logo design. You may not make final decisions on each of these elements during this step, and that's fine. There's always room for alterations as you carry on with the brainstorming section, but it's smart to have some key elements in mind, such as the ones mentioned later in this article.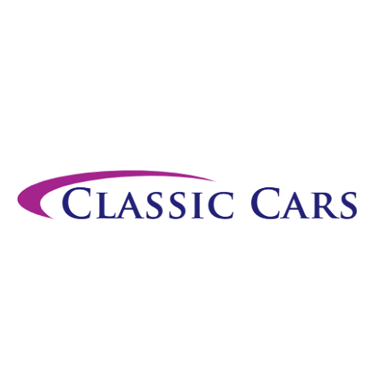 Related: Minimal Logo Desig, Alphabets Logo Designs, Font Styles for Logo Designing
Step four:
Brainstorm ideas, then select a few to develop into vector images for further design tweaks. Most custom logo designers like to work with pen or pencil and paper at this point, as it frees you up to try different things without getting heavily involved in the refining work. Try filling a sheet of paper with potential logo design symbols, then pick out the ones that seem like they will work the best. Use your preferred method of virtual design:
Scan your hand-done designs into a graphic design software and use them as the guideline for your digital designs
Re-create the hand-drawn logo design digitally
Use sites of logo maker software like Logodesign.net to put the elements together for you. You can find auto repair logos free on some sites, and further develop the initial designs for auto mechanic logos or transporter logos into unique designs.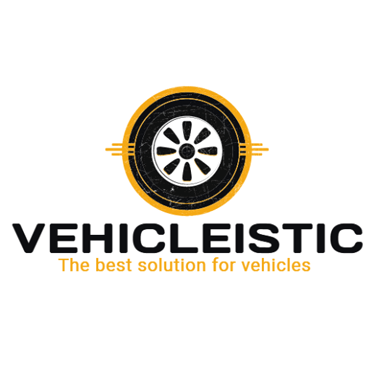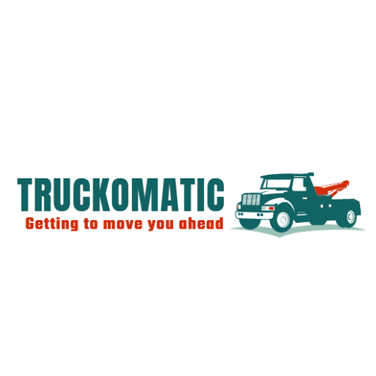 Related: Wheel Logo Design, Gear Logo Design, Tool Logo Desig, Towing Logo Design
Step five:
Get feedback, refine the design, and put the logo design to work. It's important to remember that we may feel emotionally attached to the very first design we create, but that doesn't mean that it's always the best design to choose as the finished product. As you design, check your work against the creative brief and brand research you did in the first step. Is the messaging accurate? Does the logo avoid promising services that the company won't offer? Does it stand out from the competition, or does it look like a copycat?
To avoid logo design mistakes, it's also a good idea to check in with others — including the owner of the company, if you're custom designing on behalf of a client whether through a logo design contest or freelancing — and get feedback on the design. And showing two or three different designs for comparison can help pinpoint which design really works the best for the brand, regardless of whether you're developing a truck transport logo, refining an automotive shop logo, or creating a transport logistics logo design.
Through the process, major design decisions have to be made. These include questions about what colors to use in a logo design, what graphic elements, and which fonts work the best for this type of logo.
Let's get into these specifics next.
How to Choose Color Palettes for Auto Repair
Shop Logos
A few significant factors play into the choice of colors for a car repair logo. These include the competition, the trends, and the psychology of color. It's also vital to know how many colors should be used.
Competition — it's important to avoid a look-alike logo design, and color makes a big impact. Color choice is one of the most recognizable elements in logo design and branding. So make sure you go back to your research into logos belonging to other shops in the area who serve as competitors. Don't just avoid the same color that they use — try to avoid anything that is even similar.

Trends — there are trends within graphic design as a whole, trends in logo design, and then trends within specific industries. Car repair and related industries often tend towards strong colors, such as red, blue, silver, and black.

Psychology of color — choosing logo colors based on this study will help you to know how your audience is likely to respond to the choice. This is because colors are typically viewed a certain way. Blue, for example, is seen as trustworthy and reliable, so it's an excellent choice for auto shop repair logo design.

How many colors should you use for your design? Most professional design experts recommend using no more than two or three different colors in a logo. This keeps the design from becoming too "busy" and the message from being muddied. It also simplifies the task of reproducing the logo on marketing and advertising products.
What Elements to Use in Designing Auto
Shop Logos
The graphic element that you choose for your car repair logo will tell the audience a lot about what they can expect from the shop.
The majority of auto repair shops use a visual representation of the car itself, car parts, or tools. Think about using a graphic of any of the following:
Sports car
Pickup truck
Van
Racing car
Motorcycle
Racing flags
Wheel
Tire
Steering wheel
Car wash station
Wrench
Helmet
Again, though, take a look at what the competition is doing and the common trends to avoid a look-alike logo.
Elements For Transport
Company Logos
Briefly, let's turn our attention to logos specifically for transport and trucking companies. This covers a wider range than car repair and auto body shops, since it conceivably can mean everything from cross-country semi-trucks to local deliveries by bicycle, and could also include transport logistics logo design, too.
Transportation company logos may include the same graphics as an auto repair shop logo, but also may involve: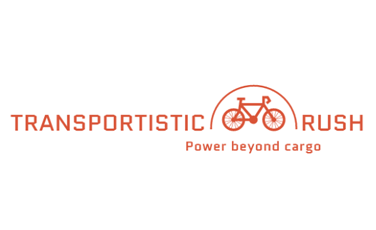 Best Fonts For Auto Shop Or
Transporter Logos
Most companies within this industry use combination mark logos, or logos that involve a combination of a graphic and typography, usually the name of the company, either in full or in monogram form.
But what fonts are best to use for auto shop logos?
The basic types of font boil down to the following:
Serif. The most traditional choice for font, serif typefaces are viewed as reliable, steady, and trustworthy. Sans-serif. An ever more popular choice for the virtual world, sans-serif fonts are viewed as modern, trendy, and capable. Script. Script fonts can be more difficult to read, and are comparatively rare in logo design. Script fonts are viewed as creative, unique, and elegant.
Ultimately, the font that works best for your logo design depends on the brand personality, but most car-related company logos use either serifs or sans-serif fonts. Slab serif fonts, especially, are impressive, striking, and send a message of reliability, making them excellent choices for an auto shop.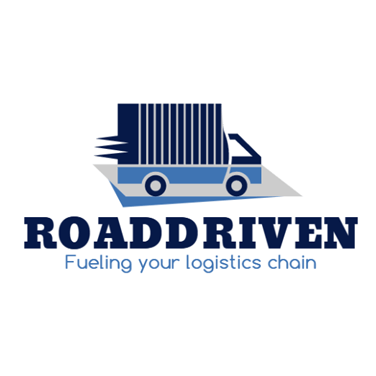 You can check out some good suggestions on Typewolf here. Google Fonts is another great resource for font suggestions, and is also free.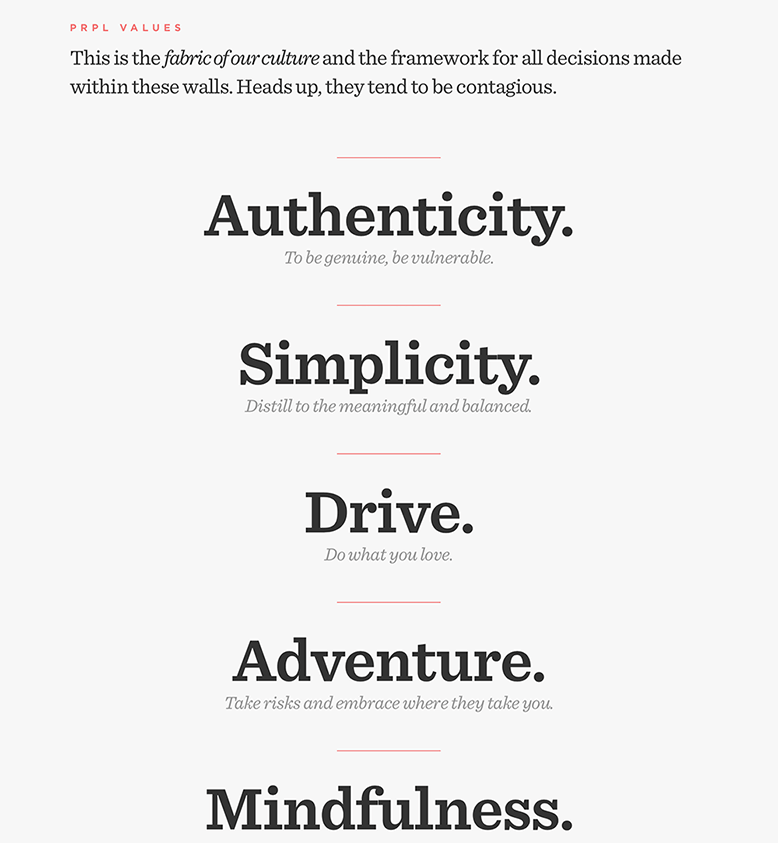 Famous Car
Logos
One of the best ways to help you determine which elements to use for your logo design is to look at some successful logo designs that are already out there.
Here are a few of them.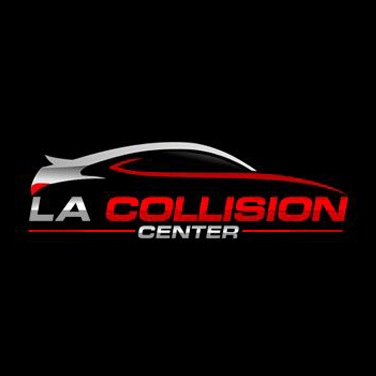 This logo for LA Collision Center is simple, classic, and striking, with a red, black, and silver color palette.
This vintage-inspired logo design adds a patriotic flair.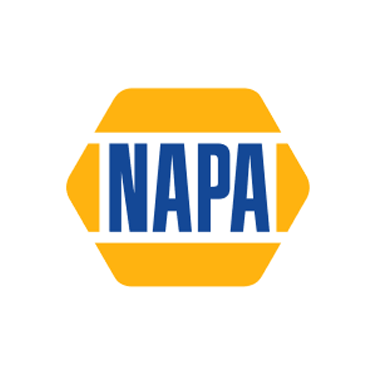 The logo for Napa Auto Parts is inspired by simple license plate design, and is instantly recognizable.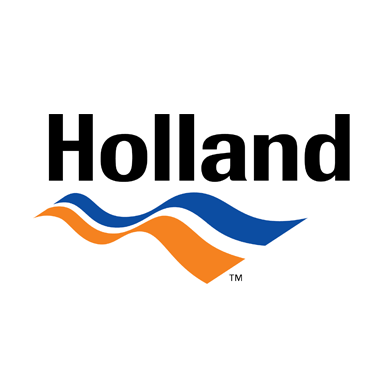 This logo for Holland Trucking and Logistics uses a basic blue and yellow color palette with a stylized graphic that represents the road.
Automotive Logo Designs
For Inspiration
Meanwhile, along with all of the logo designs that are already in use, what if you're looking for a little more direct help with creating your logo design?
On Logodesign.net, you can view auto repair logos for free, and even pick out the elements that work the best and create personalized logo designs around them.
Here are a few sample logos.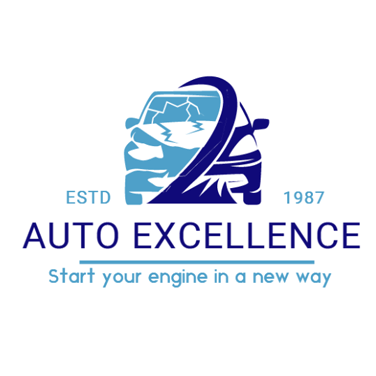 This simple design is very effective because it shows clearly the "before and after," thus giving the viewer an accurate promise of what the shop will deliver.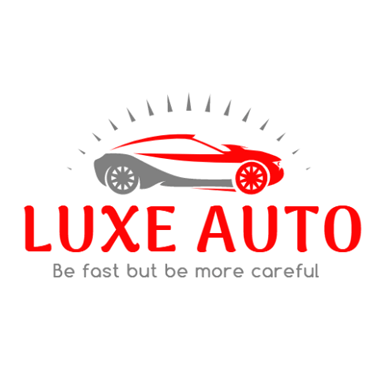 The silver and red color palette on this stylized graphic design is very striking.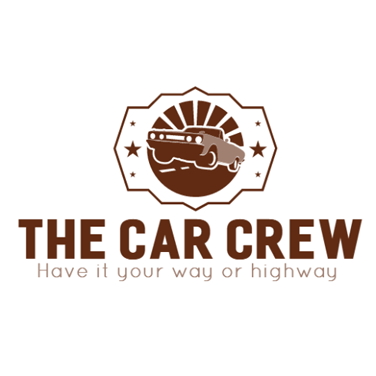 Another vintage-inspired retro logo design, this one is rendered in an unusual color choice for a logo in this industry: a maroon-brown. But the color can be altered to fit your own design.
Top Tips for Designing Effective Transporter Logos And
Car Repair Logos
Creating a logo for an auto shop, transport or trucking company, delivery service, and many more vehicle-adjacent businesses can be complicated — but it definitely doesn't have to be.
Looking at the examples in this article and famous logos that have proven to be successful, it's obvious that simple is definitely the way to go with this industry.
Avoid complicating your design by adding too many colors, multiple fonts, or complex graphic styles.
Ultimately, what is the takeaway for characteristics of a good logo design within this industry?
The key lies in careful choice of the elements that you incorporate in your design.
The right elements for designing a logo for an auto shop, transport company, or anything connected with the car industry are the elements that:
Accurately portray the company behind the logo
Make promises that can be kept
Show the services that are offered
Stand out from the competition
Avoid copy-cat designs
With those tips in mind, you can design a logo that will stand the test of time.
This article as reviewed by Zaheer Dodhia